Saginaw Ride Guide (Saginaw, Bay City, and Midland)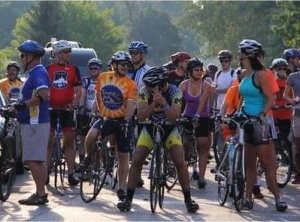 Group rides are a great way to get to know bike riders in your area and get out and enjoy your bike.  Saginaw Ride Guide includes weekly group rides, event rides, and other multisport events primarily focused on the Genesee, Oakland, and Livingston Counties.  Please take a look at the The Cycle Fit Sports Club Ride Decorum & Rules of the Road.  All rides go better if the group has a common understanding of how the ride works and what to expect of each other.
Have a great time on your rides.  If you know of a ride we should include in our ride guide or have any comments, please contact us at Saginaw@CycleFitMultisport.com or phone us at 810-750-2348, so that we can provide the best level of service to you and our other customers.