Programs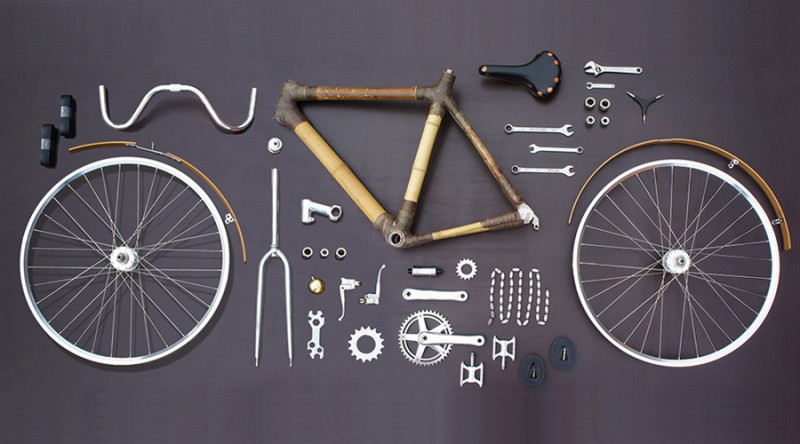 ---
You scored a sweet deal on a new frame or parts on the web. Now, who's going to build it for you? Let our expert bike mechanics build your sweet new ride!

 Nowadays bikes and components are complicated.  We know you might find a deal on a bike, frame or parts on the Internet, but now that you've got all the parts, whose going to build it for you?
Our mechanics are trained professionals who will help make sure your new bike is built properly to the right specifications. Whether it's hand built wheels, installing a new drivetrain, outfitting a bike with new suspension or making a bike work perfectly, our mechanics will get the job done right.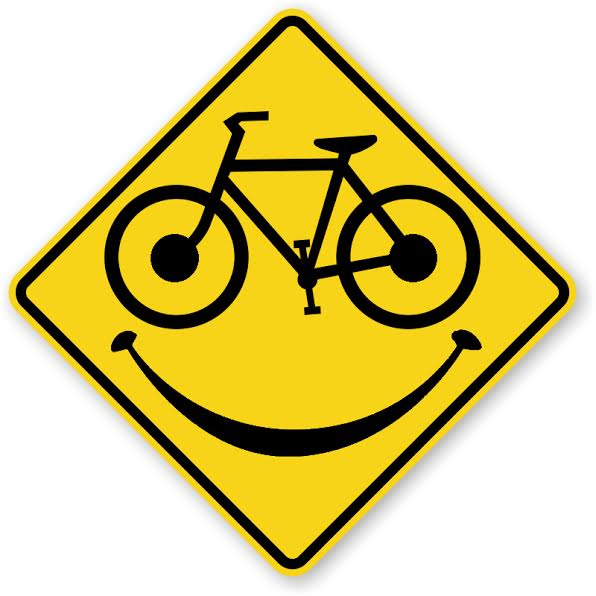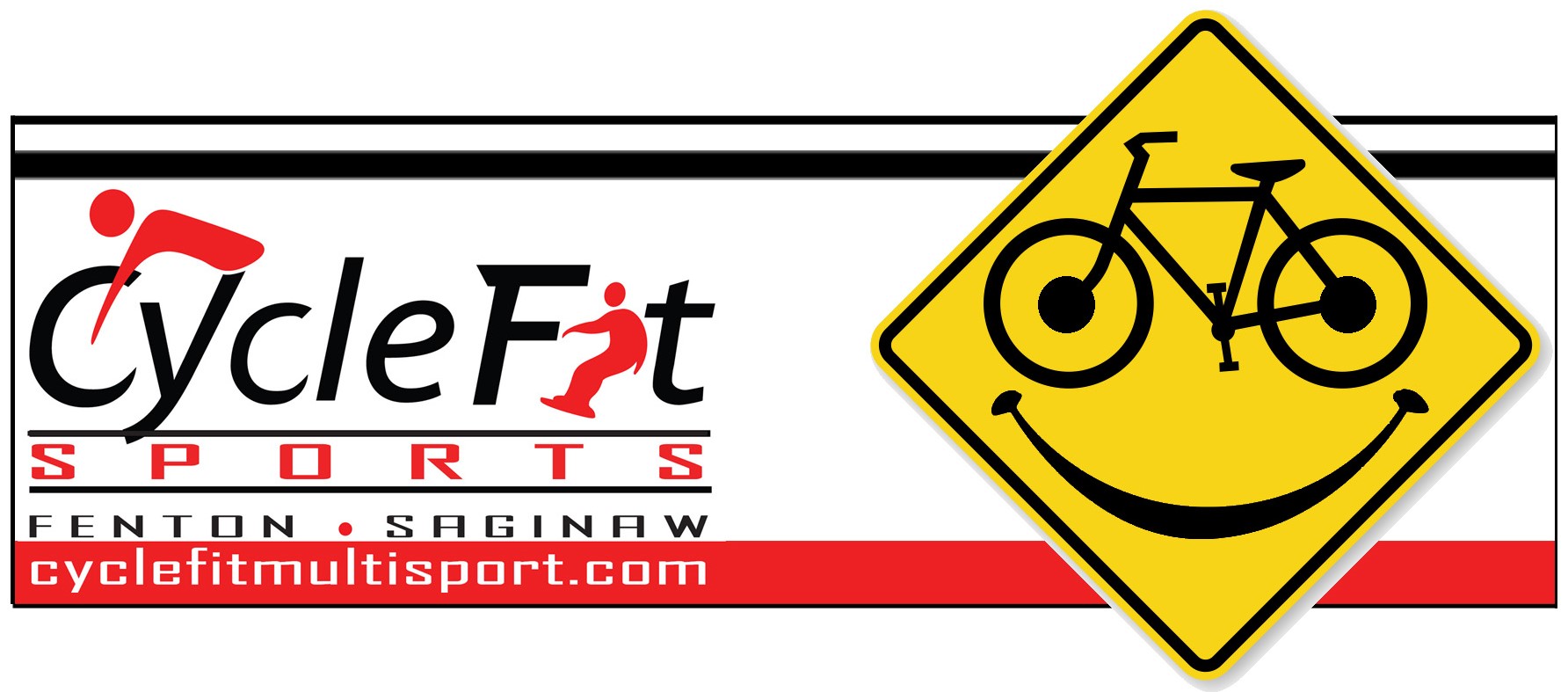 Referral Rewards Program
Are ya' just loving this whole biking thing?  Did you grab a great deal on a new bike at Cyclefit and can't stop talking to everyone about it?  Or, finally bring in that old cruiser bike out of the garage to get fixed up like new?
Many of our new customers are made when happy Cyclefit customers share their great experiences about Cyclefit with their friends, family and even acquaintances.
As a "Thank You" we are initiating a Referral Rewards Program!
$100 account credit for every new customer you bring into Cyclefit  to buy a new bike over $1000
Free t-shirt and water bottle for a bike purchase under $999
Thanks for the support!
This referral program is a way for us to say "Thank You" – Without this support from our customers and community, Cyclefit is just another bike shop.  The word of mouth from our satisfied customers is integral and a big part of our success.
---
*New customers only.  It must be their first bicycle purchased from Cyclefit.
*Minimum bike value of $1,000 before tax.
*Full price bikes only.  Sale bikes are not eligible.
*Rewards to be dispatched 10 days after purchase.
Trade in or trade up!  Keep your kids safe by making sure their winter gear is properly sized and adjusted every year.  With Cyclefit's Kids Ski Club Program, you can keep your kids safe and happy.

Kids Ski Club Program
New Equipment:
Item
Time Frame
Guaranteed
Trade-In Value
* Ski Package
1 year
50% of purchase price
* Snowboard Package
1 year
50% of purchase price
Ski Boots
1 year
50% of purchase price
Snowboard Boots
1 year
50% of purchase price
Ski Board w/ Bindings
1 year
50% of purchase price
Used Equipment:
Item
Time Frame
Guaranteed
Trade-In Value
* Ski Package
Up to 2 years
25% of purchase price
* Snowboard Package
Up to 2 years
25% of purchase price
Ski Boots
Up to 2 years
25% of purchase price
Snowboard Boots
Up to 2 years
25% of purchase price
Snowboard w/ Bindings
Up to 2 years
25% of purchase price
* Package trade-in is based on a ski and/or board with a binding
After the "Guaranteed" trade-in value time frame is up on your new equipment and also on your used equipment purchases, an appraised trade-in value is assessed.
(Some restrictions apply.)
Guidelines:
Customer must present the original sales receipt upon return of equipment.
Equipment must be in good saleable condition. Damaged equipment will not be accepted for trade.
Good Condition defined: a). No base gouges b). Edges intact c). No major chunks out of the top sheet        d). No cracks or breaks
Trade-in value credit can be used only on equipment the day of the trade.
Returns are due in on or before April 15th on the year due.
Equipment not qualified for the Ski Program (damaged condition or missed deadline) may be placed in our consignment shop where you may receive 80% of the consignment selling price.
The Ski Program is good for credit (no cash value) toward larger sized skis, snowboards & bindings of like items of equal or greater value.
Special Orders:
All Special orders require 100% of the order to be paid for up front. There are no refunds on special orders.
New Program Ski Packages: Skis, Bindings & Boots $199.
-50% Trade Value after 1 year-
Demo Program Ski Packages: Skis, Bindings & Boots $149.
-25% Trade Value after 2 years-
Eligibility: Kids age 3 to 18 years
Larger sized skis, bindings, snowboards & boots of like items of equal or greater value.
Items must be returned by April 15th on the year due to qualify for the appropriate trade value. Items returned late or in un-salable condition are eligible for our consignment store.
Items in consignment receive 80% of the consignment purchase price.
About Us
We are a group of endurance athletes headquartered in Fenton/Linden and serving North Oakland, Genesee, Livingston, Shiawassee and Lapeer Counties. If you are a current member or want to be a new member please sign up
here
or at either Cyclefit location.
The club is segmented into groups with captains who lead each discipline.  These captains will communicate out the group the activities that are specific to that group.  There are obvious areas of overlap and a member can belong to any group or number of groups.
Dues Paying Members "what your money does for you"
Athlete insurance that covers things beyond what your normal insurance does for club organized events (includes weekly rides)
Access to the secure part of the website that includes training plans, the athlete roster, swim workouts, tri tips
Club Discounts at Cyclefit – 15% off
"At cost" uniforms
Qualify you for the nomination to the Jersey Award program which the winners get the pro deal for a year (HUGE Discounts for a year ~15% over cost).

Can participate in destination club races where deep discounts on bike shipping, lodging and entry fees will be available.

Voting rights
For Club Levels the list of "what your money does for others"
Sponsors the advocacy program which has helped things like "Complete Streets", SAGE, Maillot Jaune RR and the Pave de Champions bike race.
Marketing and outreach to new athletes through programs like Triathlon 101 through the SLPR and the First Tri Triathlon.

Growing the club in both numbers of athletes and numbers of programs we can offer
Intangibles
Inspire yourself and others by participating…it doesn't take a podium finisher, it takes a smile on the face of a middle-of-the-packer.
Whether or not you realize it, every time you are out there riding that bike you will put a thought in someone mind that they should be getting out and getting more fit.
Coaching through observation and curiosity- watch how another rider has their bike setup, pedal stroke, cadence.  Ask questions and pick their brain.
Accountability – we show up when we don't feel like it and finish satisfied that we have discipline
More info at https://sites.google.com/site/cyclefitsportsclub/home
90 Day Trouble Free Guarantee
All Cyclefit bicycles come with our exclusive 90 Day Trouble Free Guarantee. This program covers your new Cyclefit bicycle against cable stretch, wheel truing, 1 flat tire, minor adjustments, major adjustments, first time broken parts and any labor involved to get you back rolling again. You just bought this bike, we'd like you to ride it and break it in worry free. Continue reading →
Find that perfect bike, but you are not ready to buy until later? Use the Cyclefit layaway program.
Simply let us know bike you want to layaway. Put 10% down and we will hold the bike for you. Pay the balance off within 90 days, and the bike is yours for the same as cash.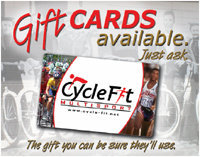 Our Cyclefit Gift Cards are the perfect "one-size-fits-all" gift idea! Neverhave I seen someone disappointed by recieveing a C-Fit Gift Card! It says; "I know you well enough to know just what you're really into and I know where the best place is to go ~Cyclefit Multisport!" Thank you very much.