Events

Presents a FREE CLASS…

"I Wanna Bike"
Do you wanna bike but have no idea where to start?  Or do you have a bike and have no idea what the next step is?  Guess what?  We can help!  We will be hosting a series of three Saturday morning classes to help you get started.  They are completely free, and you even get a $10 coupon off any bike tune up if you sign up the class!
WHEN: February 25th, March 4, and March 11 from 9am-10am
WHERE: Cyclefit 1006 N Leroy Street Fenton, MI
Our first session will be all about bike types and uses; Road, Fitness, Comfort, Mountain, and what the heck is up with those FAT bikes?  We will be hands on checking out all the different types of bikes.  You can even test ride your dream bike or bikes!
Our second session will focus on all the things you can do with your bike!  We will discuss the best local places to ride for each bike type.  We will go over car racks and how to transport your bike around safely. We will go over the most common things you will need to have the best riding experience.
Our third session will cover all basic maintenance for your bike.  We will learn how to fix a flat tire, as well as other necessary bicycle maintenance.   Bring your questions, we are here to help.
Sign up below, or give Matt a call at the shop 810-750-2348.  See you there!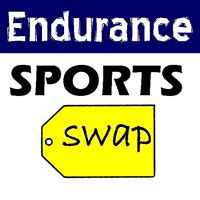 ---
Looking for the MMBA Swap Meet? So were we!
For years the MMBA has held a swap meet & expo at the end of January. For whatever reason, its been cancelled this year. To help fill the void, we put a swap together with the intent to establish something new & cool to do in the winter.
In the absence of the Annual Swap & Expo we created Endurance Sports Swap, a bike & triathlon swap meet. In place of a Keynote Speaker we're having a Hammer Nutrition clinic. In lieu of an Annual Meeting we're holding a Fix-a-Flat Challenge, to substitute the Pump Track, we're putting on a Gold Sprints event and in place of an Award Ceremony, we're having the first ever (that we know of) Wheel Building World Championships. -Oh, did I mention we're holding it at a brewery?
We definitely couldn't replace the MMBA Expo, but this may help fill the void.
Did I mention we're holding it at a brewery?
The Endurance Sports Swap will be Sunday February 26th 2017 (`leaves the end of January open in case the MMBA gets their swap back up & running again) at the Fenton Winery & Brewery 1370 North Long Lake Road, Fenton, MI 48430
Check out https://www.facebook.com/EnduranceSportsSwap/ for more information, or call Matt at
810 750 2348 if you would like to reserve a table.  See you Sunday!